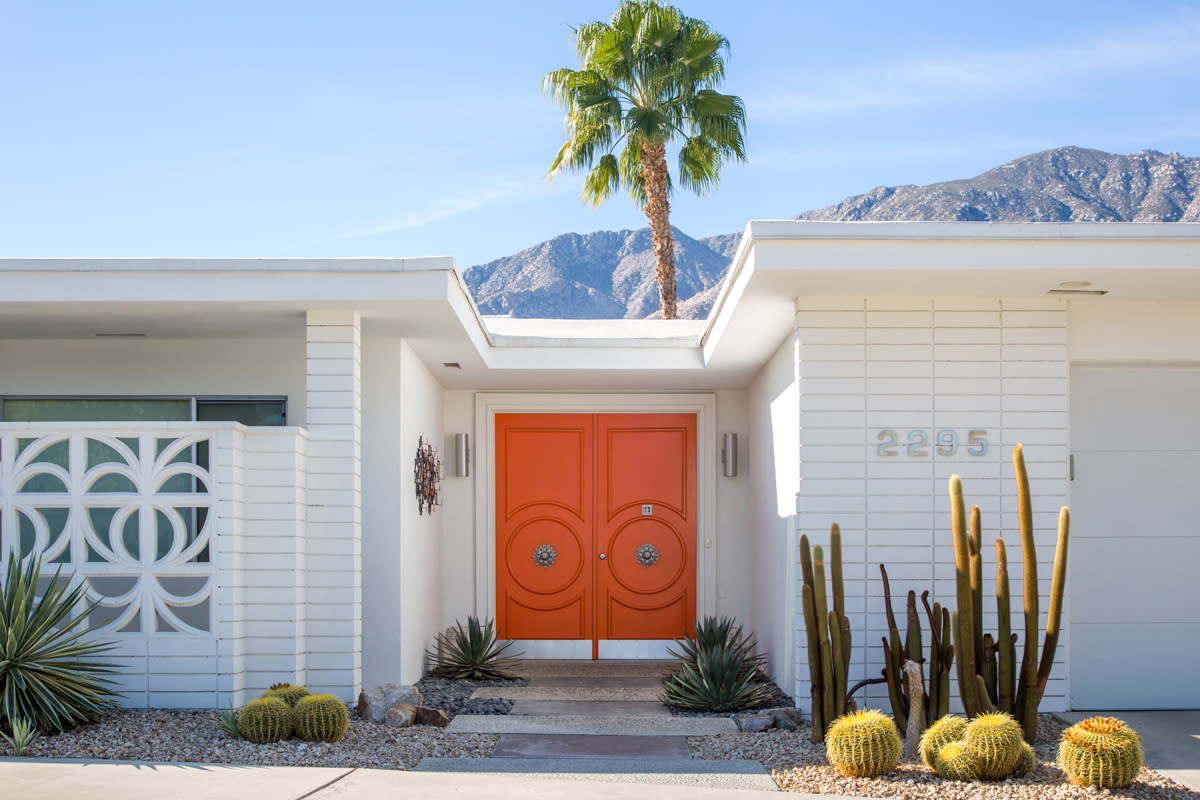 Just 3 weeks ago I was in what I call my "happy place" – Palm Springs/Palm Desert. There were rumblings about COVID-19 before leaving, but it seemed so NOT part of the manicured perfection of the desert. Disinfectant, sanitizer and social distancing are now a real thing.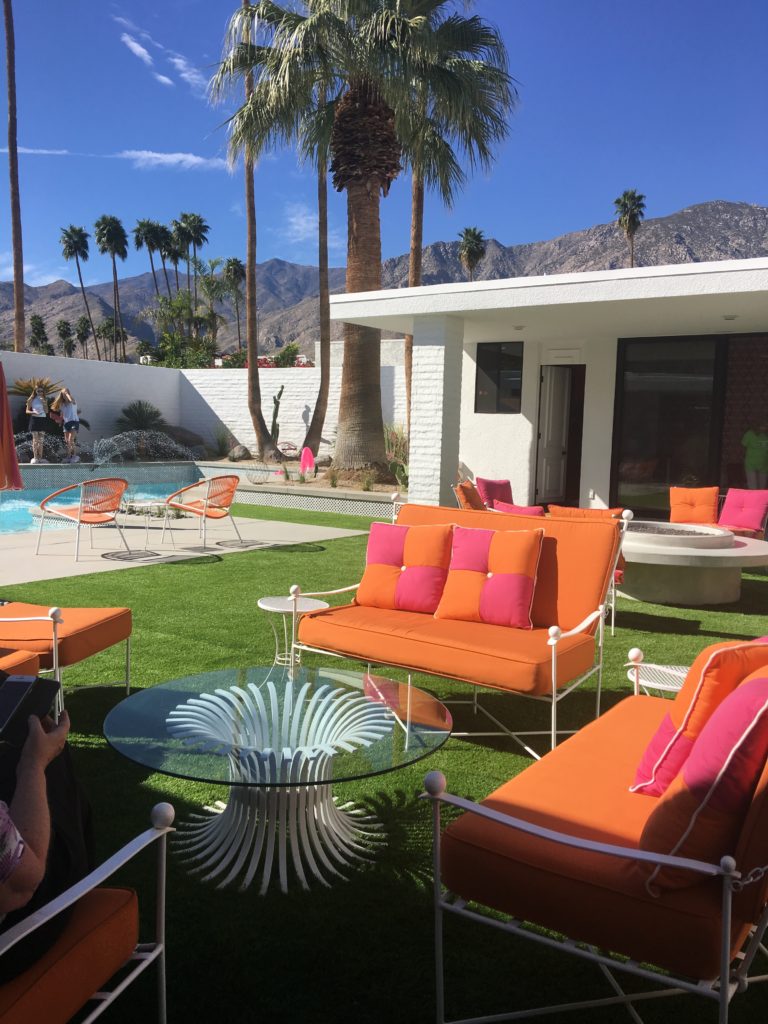 MOD FASHION
I cannot think of a better way to jump start Arketa 2020 than to tell you more about why I beyond love the mid-century vibe – the fashion, the lifestyle and the incredibly cool architecture.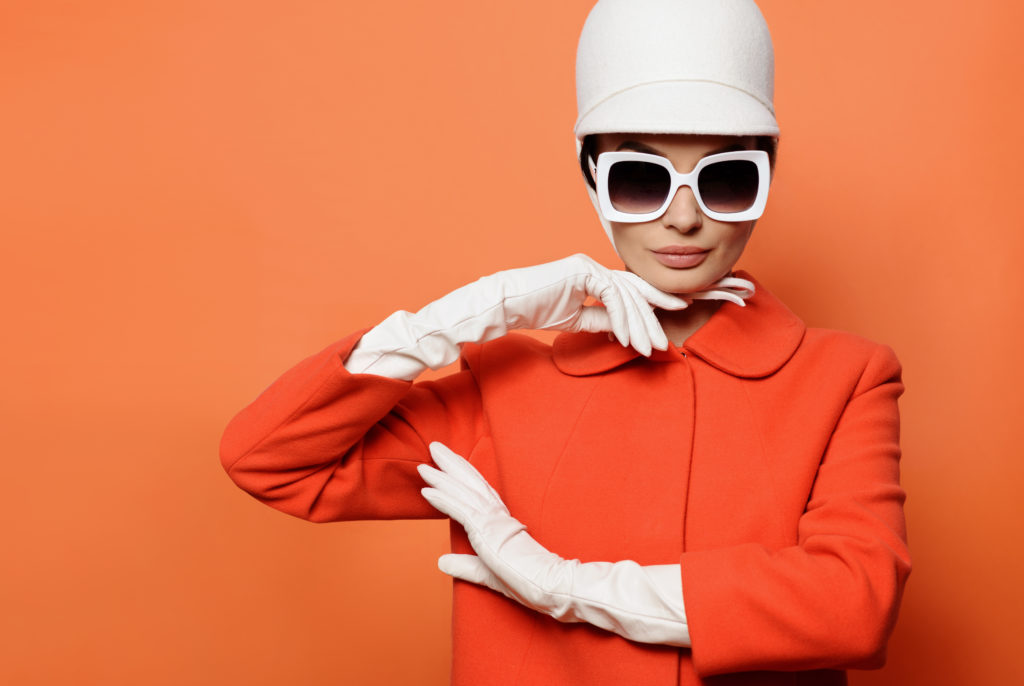 A Wannabe?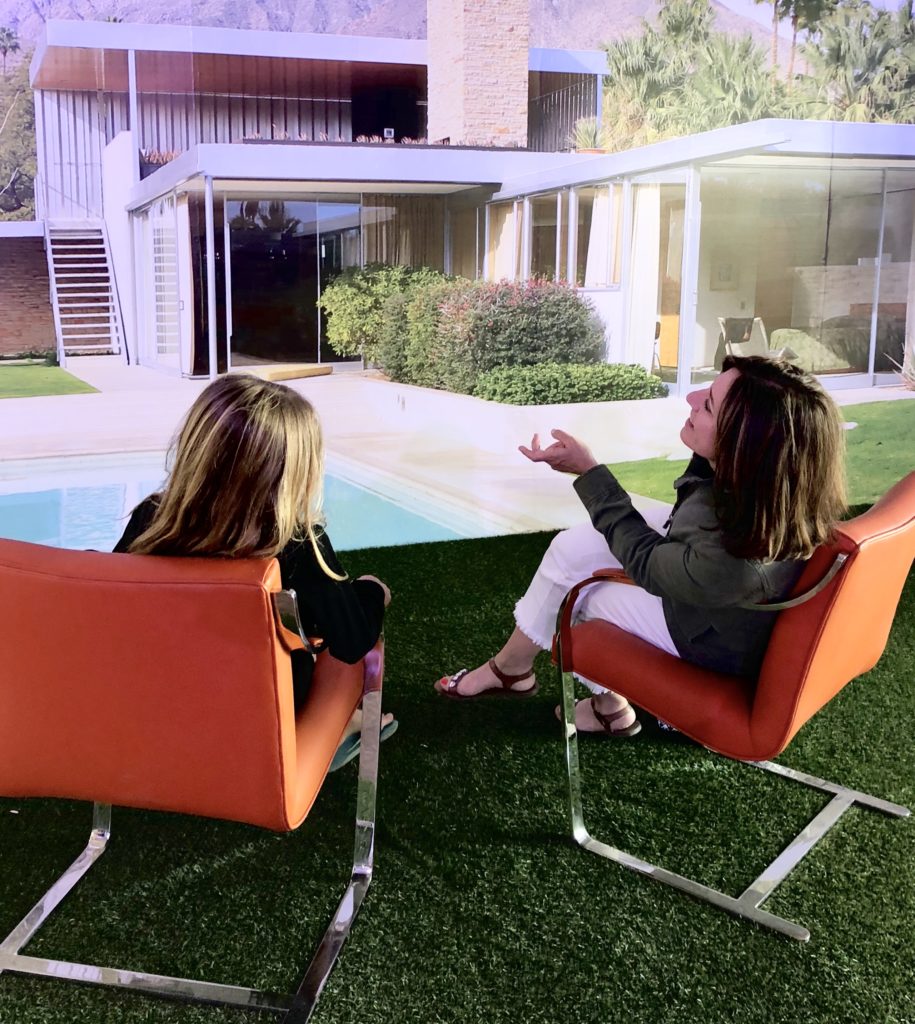 Slim Aarons captured the essence of Palm Springs in his famous photograph, "Poolside Gossip" taken at the Kaufmann House which was designed by architect, Richard Neutra. https://www.gettyimagesgallery.com/images/poolside-gossip/
Who wouldn't want to invite some fun friends to lounge in floppy hats, cropped tops and palazzo pants?
Modernism Week & Golf = A Win Win
The biggest reason we love going to PSP at this time of year (second to my husband's obsession with golf) is to attend their 11 day event called, "Modernism Week." It is chosen full of lectures, tours of significant architectural homes and self-guided bike tours of the famous PSP doors.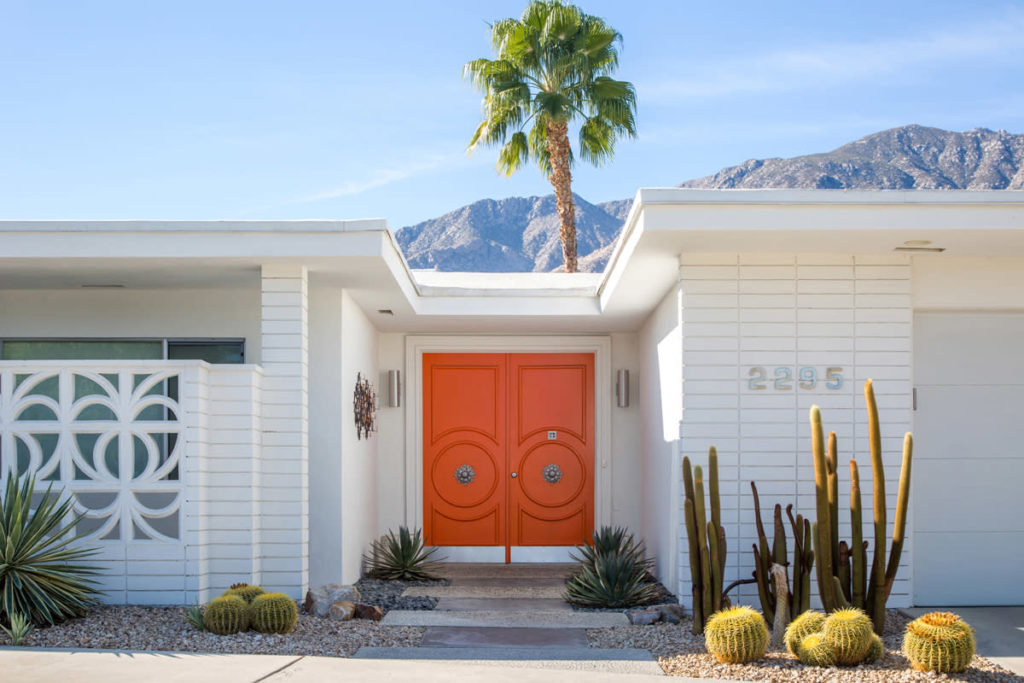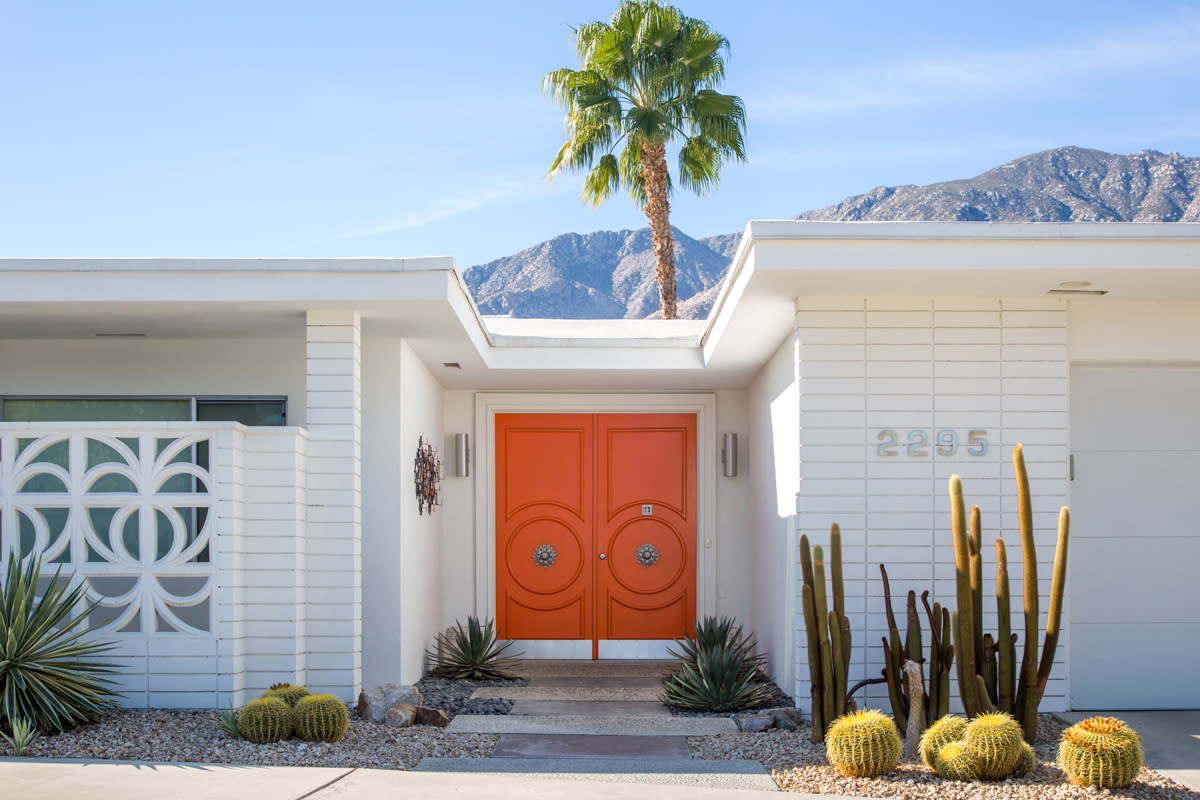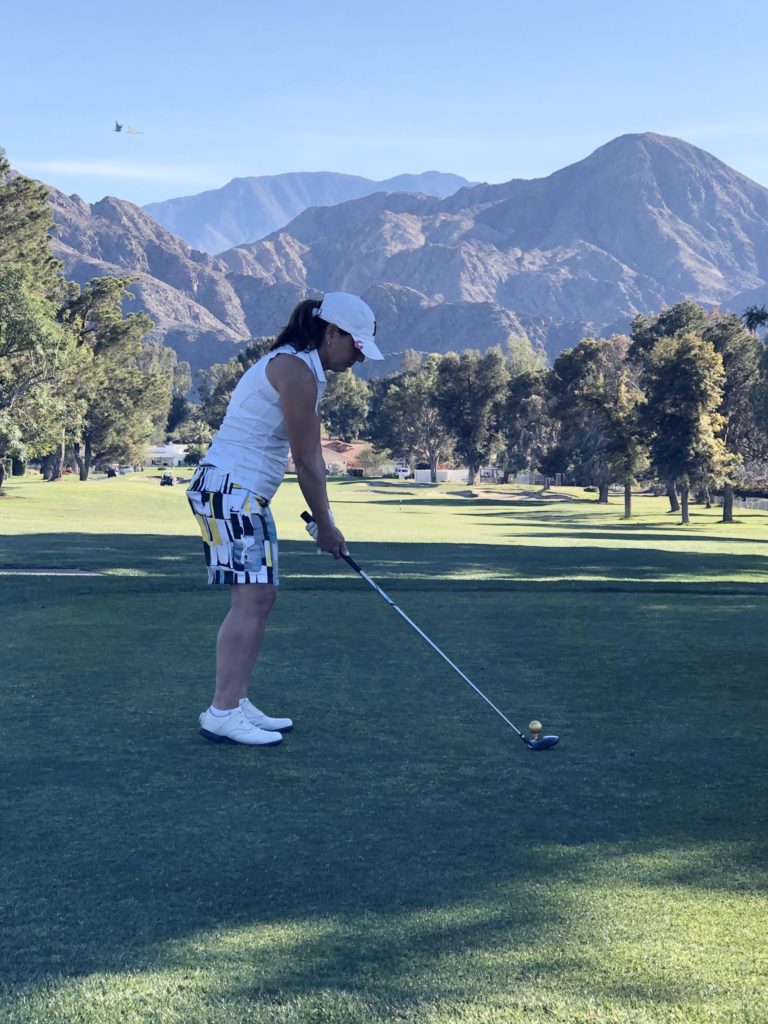 MESA MODERN
One of the home's I toured this year was built in the Mesa Modern neighborhood. This was newly constructed but keeping in the mid-century design of integrating the interior into the outside desert landscape. A pool house complete with its own kitchen and bath is part of the outdoor living area as is an in-ground pool and several outdoor seating areas.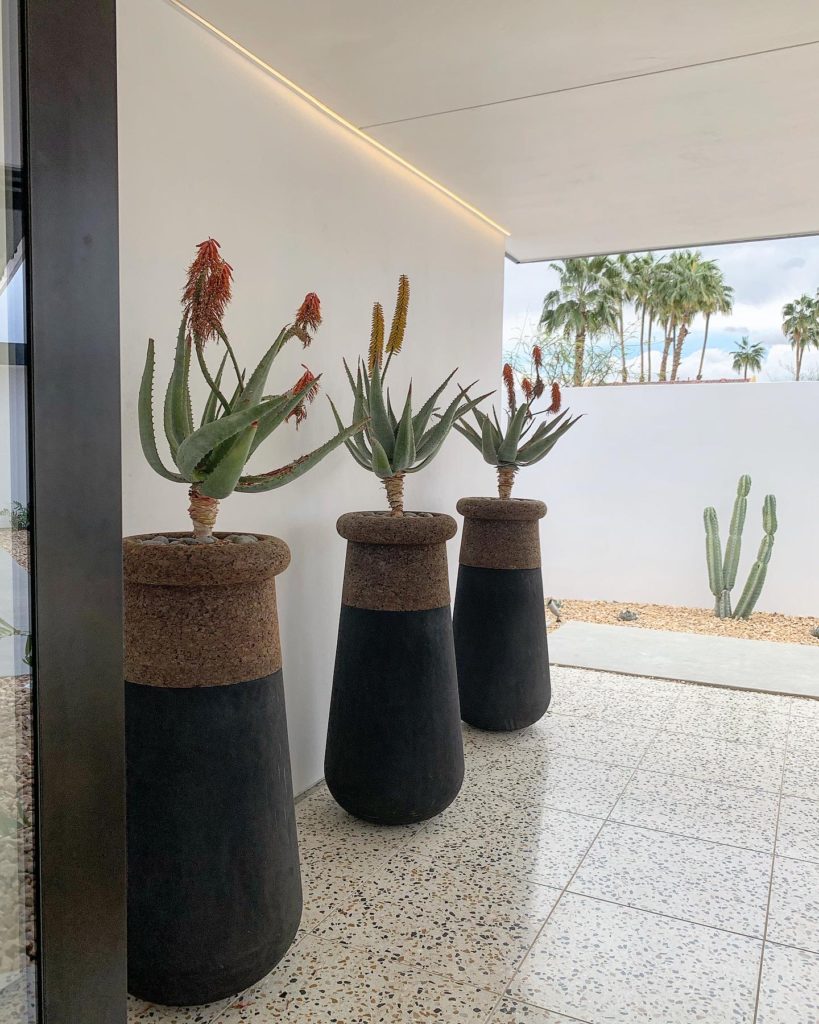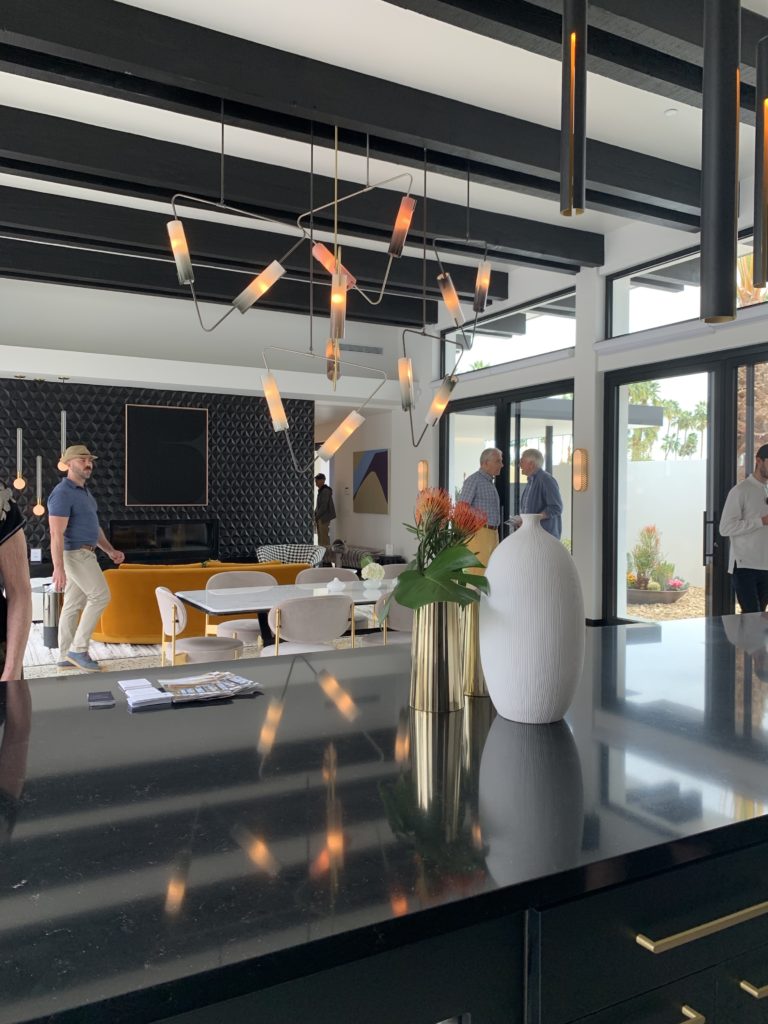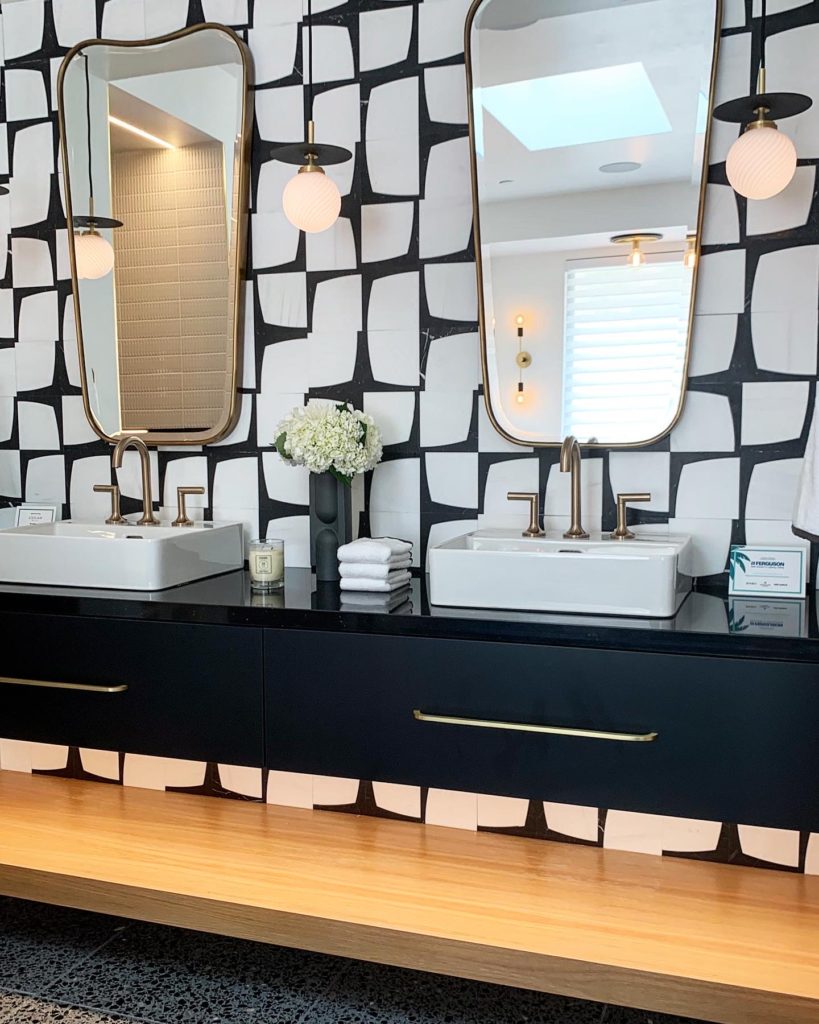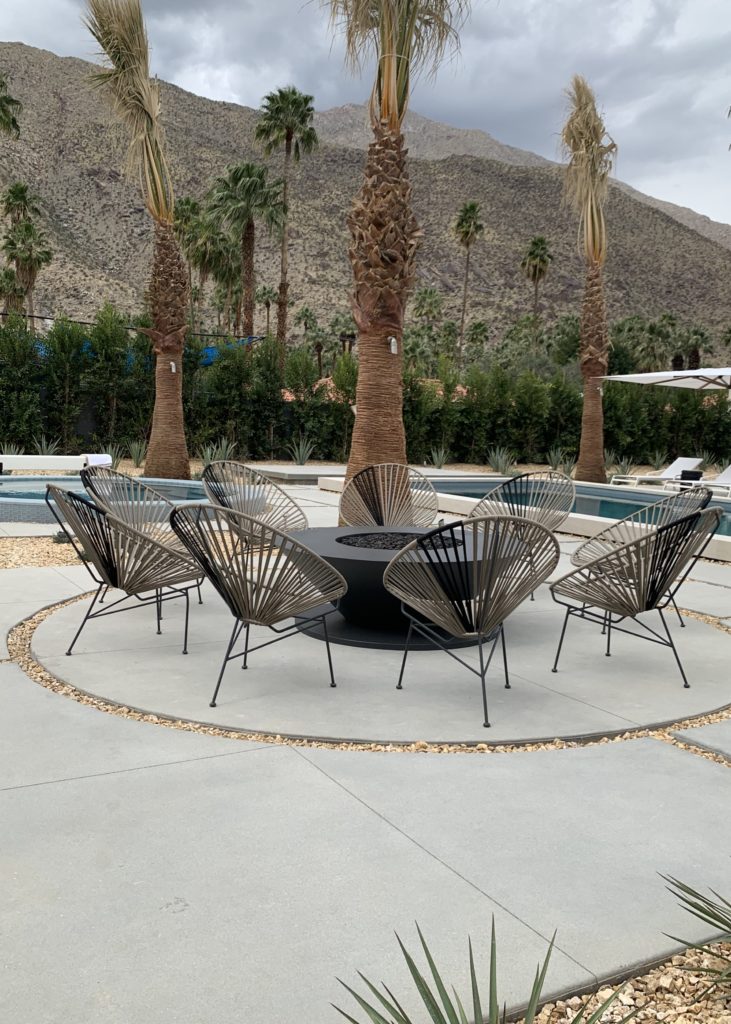 Pastimes
One of my most favorite pastimes is seeking out great alternative design by visiting historic hotels that have been re-designed by A-list designers. The tasty crafted cocktails are a must at Holiday House and the Spa at The Sands Hotel makes you wish you were staying on site.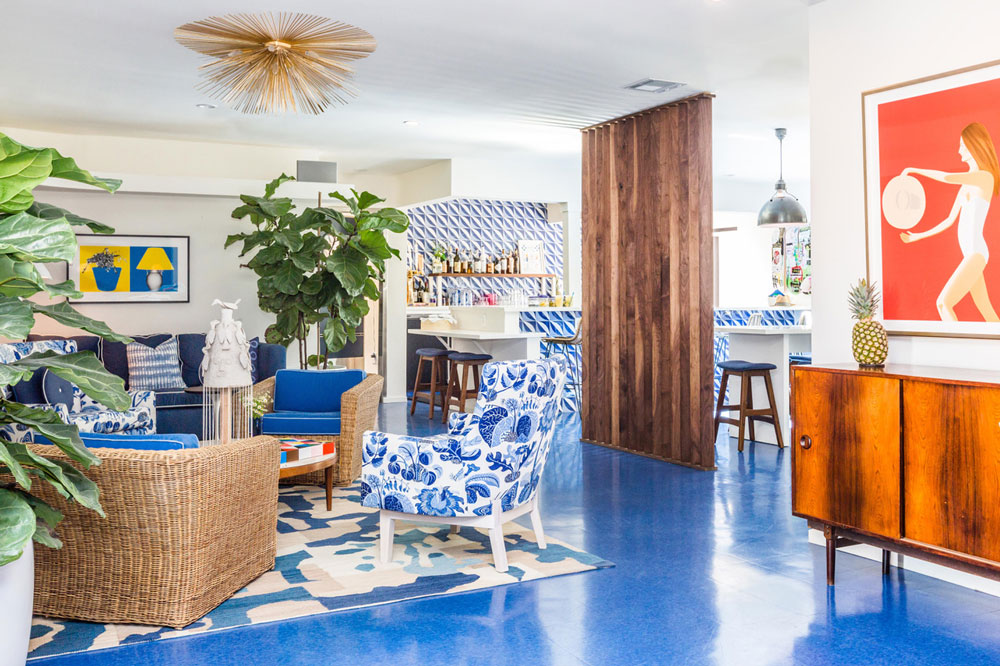 My second is hunting for treasures in the local vintage shops. I enjoy the thrill that comes with finding something by chance. Plus, what is better than loose-fitting, flowy wide sleeve dresses in chiffon? Or, scooping up mid-century modern ashtrays. Not only do they make great appetizer vessels, but also a super cool decorative accessory – add it to your coffee table or bookcase.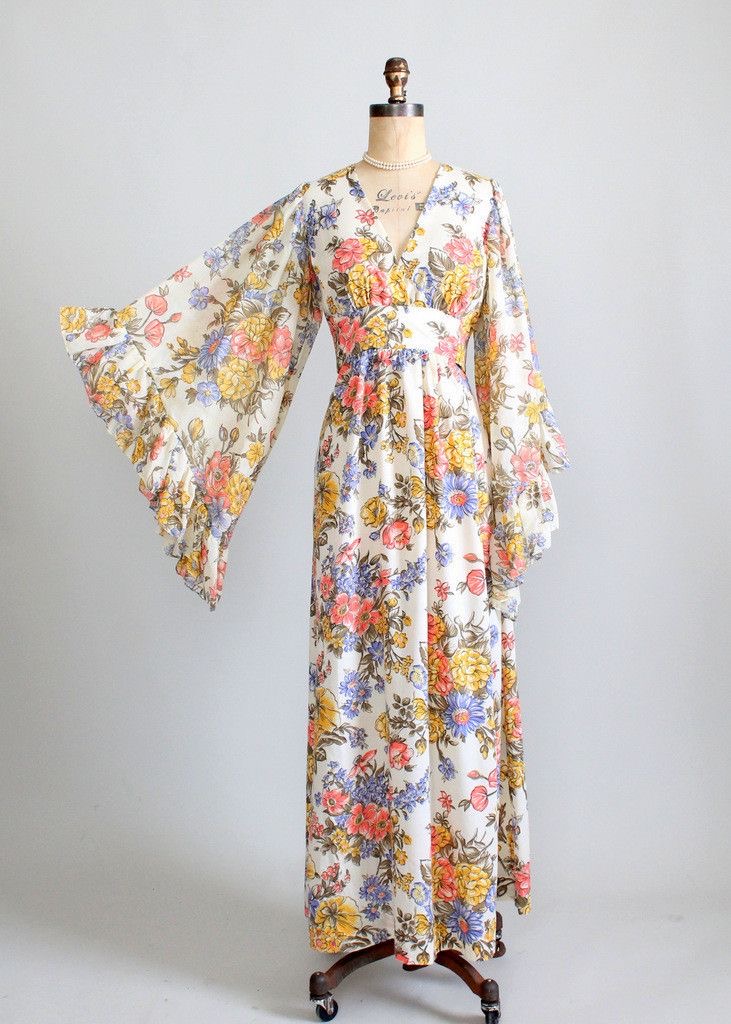 Want To Get In the Mood?
Here's how. . . .
Check out I-Heart Radio's 107.3 MOD-FM – music, martinis and mimosas. It will get you all rev'd up to put PCP on your bucket list! I cannot think of anything better to take your mind off of virus updates, political pundits and being self-quarantined. This will lift your spirits!